The Tank

Receive Notifications
The Tank
Watch the video to see the renovation of the Computer Lab to The Tank

Watch the video to see how the Tank is being used

The Green Screen

Students can use the green screen in the Tank to select background scenes to enhance their video production or images for presentations. Students have placed themselves in front of buildings from ancient Rome, in scenes to support their creative writing, and to explain scientific concepts. Students can use the WeVideo app to record and use the green screen.



The Lego Wall
The Tank has a Lego wall where students can create their own masterpieces or demonstrate their knowledge for their classes. Students have used the Lego wall to create Stop Motion animation of the water cycle, molecules, and to reenact historical battle scenes. The Lego wall can also be used to help students visualize mathematical concepts such as fractions.




Virtual Reality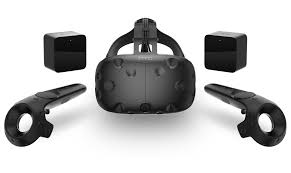 The Warren Middle School has an HTC Vive in The Tank, our Maker Space area of the library. Using Virtual Reality, students can enter scenarios and apply the information they are learning in their classes. Students are invited to participate in this enrichment activity with their Guide teacher when the library schedule permits.

In the VR setting, students use games like Fantastic Contraption to work together to build a contraption to meet a challenge. Other simulations include the 3D art game, Tilt Brush and the Discovr (It's supposed to be spelled like that) simulation of King Tut's tomb. Teachers can use the virtual reality simulations to help students experience topics like the solar system, and the human body, among others.

As more educational simulations are developed, school-appropriate games will be purchased to support the curriculum and give students enrichment opportunities.

Watch the video to see WMS seventh graders climb Everest virtually!