What is ASAP?

Receive Notifications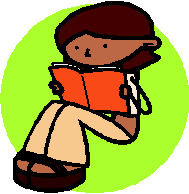 Welcome to Coppola Court!

Accelerating Student Academic Progress (ASAP)
In this program, students in grades 3-5 receive 45 minutes of intensive daily reading instruction. This instruction takes place during their regular reading block. We use the Fountas and Pinnell program called LLI (Leveled Literacy Intervention). Students bring home new texts every night to practice both fluency and comprehension. Through small group instruction, both in class and pull out, students learn strategies to help them achieve according to the Common Core State Standards. Both ASAP teachers and classroom teachers work collaboratively to provide appropriate instruction based on the student's instructional needs. The ASAP program recognizes individual learning differences and strives to build students' competence and confidence. I look forward to working with you and your child this year! Together we can make your child feel successful to create a lifelong reader and learner!
Reading and Writing skills addressed through the LLI (Leveled Literacy Intervention) Reading Systems are based on 15 key principles to support readers.
LLI engages students with high interest, well written texts in a variety of fiction and nonfiction genres that have been leveled by Fountas and Pinnell.

LLI increases students reading volume by engaging them in large amounts of daily successful reading.

LLI provides students with choice in reading material to increase motivation.

LLI enables new learning by matching the text to the reader's instructional reading level.

LLI supports the development of independent, self-initiating, self-regulatory behaviors.

LLI provides large amounts of expository text reading (60% nonfiction/40% fiction).

LLI helps students think deeply about texts and derive the larger ideas from their reading.

LLI helps students focus on comprehension and monitor their reading through metacognitive attention that supports deeper understanding of fiction and informational texts.

LLI provides intensive and dynamic study of words to increase students' ability to rapidly solve them while reading and writing.

LLI focuses on systematic, intentional vocabulary development.

LLI promotes smooth, phrased reading that moves along at a good pace.

LLI focuses the intervention on oral language development by providing structures to promote meaningful student talk.

LLI uses writing to support and extend comprehension.

LLI supports the specific needs of English language learners.

LLI provides a great deal of student support through explicit, direct instruction with a small teacher-student ratio.
-Fountas and Pinnell, Leveled Literacy Intervention, Heinemann
©2023 Warren Township Schools
Last modified by Mrs. Coppola on Wednesday, August 30, 2023