First Grade News

Receive Notifications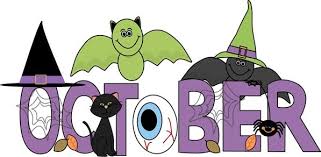 October 2021
October 4-8 Week of Respect
October 11-12: No School for Students
October 14: Fire Prevention Assembly
October 29: Halloween Celebration/Parade
October 29: Trunk or Treat in the Evening
Fundations: In Fundations, we have completed our first unit on letter/sound correlation and correct letter formation. Your child will begin to learn phonemic awareness skills, including tapping and blending, short vowel words with three sounds, and trick words: a, and, the, is, his, of. Students will learn about capitalization, punctuation, and word spacing for sentence dictation. We will also begin to practice retelling a story using detail and correct sequence.
Writing: In Writing, we are focusing on correct letter formation and writing conventions. We are learning to begin a sentence with an uppercase, use spacing between words, and end with punctuation. We LOVE writing in our new journals and creating matching illustrations.
Reading: In Reading, we have focused on picking just right books for independent reading. We are meeting in small groups to practiced learned skills and learn new reading skills! We are also learning to reread books to learn more and to improve our fluency!
Math: In Math, we are learning to add in any order. We continue to practice doubles and doubles +1 facts. Next, we will work to understand the relationship between addition and subtraction.
Social Studies: In this unit, students are learning all about being a GOOD citizen. We learned that citizens are part of a community.
©2023 Warren Township Schools
Last modified by Mrs. Mironski on Friday, October 15, 2021